Fine Art Prints by Australian Abstract Artist
Shop All Fine Art Prints
SHOP PRINTS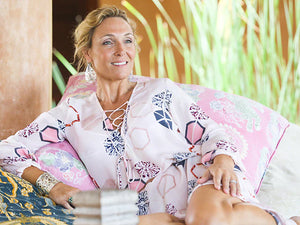 Meet Sarah Leslie...
Sarah Leslie is an abstract artist who's work is inspired by her love of the natural world and her interpretation of the botanic world around her.

Her work is often identified by the many subtle transparent layers that play with space and depth and her botanic forms, both abstract and figurative. Sarah creates an interplay between the graphic elements in her compositions, 'windows' of organic runs of paint are visible through layers of delicate translucent oil colour. The works evoking a sense of the natural elements and leading the viewer into her seductive and beautiful world.
Continue reading
Sarah's Autumn Curation | Fine Art Prints
Limited-run, Fine art prints available. Abstract botanical and floral luxury art printing bring life to any space.